Mondkapjes bestellen bij mondkapjes.nl
Nowadays, face masks can no longer be ignored from the street scene. By wearing a face mask you not only protect yourself but also others. Do you also want to protect yourself and others by wearing a mouth mask? At Mondkapjes.nl you can easily order mouth masks online, whether you are looking for washable or disposable mouth masks, or for a nice mouth masks with print. With us you will find all types of masks.
With us you can rely on receiving a mouth mask of the highest possible quality. We have our most important products tested locally by the Netherlands Organization for Applied Scientific Research (TNO), among others, so that all products meet the best properties.   



Who is Mondkapjes.nl
Mondkapjes.nl is originally a masks wholesaler and paramedical optometry practice. So we have a lot of experience in the field of personal protection in practice. Our suppliers from the EU, among others, ensure the highest possible quality mouth masks. Customs only allows certified face masks. Because we have the correct certificates and registration with governments, our mouth masks are not stopped. In addition, we have the top products tested at TNO. You can therefore contact us for high-quality mouth masks. Click on the logo below to view our certificate.

Welke mondkapjes kopen?
Zoekt u een mondkapje maar weet u niet welk soort u moet kiezen? Wij leggen u de  verschillende mondkapjes uit, zodat u de beste bescherming voor uzelf en anderen kan kiezen. U heeft de keus uit medische mondkapjes of wasbare mondkapjes. Deze hebben beide verschillende gunstige eigenschappen.
Waar u in ieder geval op moet letten bij het kopen van een mondmasker zijn de verschillende soorten filters en de hoeveelheid laagjes die een mondmasker kan hebben. Bij wasbare mondkapjes heeft u ook nog de keus tussen verschillende soorten stoffen en prints. Daarnaast is het natuurlijk ook belangrijk of een mondkapje comfortabel zit.
Wegwerp mondkapjes
Bent u op zoek naar wegwerp mondkapjes? Bij ons vindt u wegwerp 3 laags, 4 laags en 5 laags. Hoe meer laagjes, hoe beter de mondkapjes u horen te beschermen. Onze wegwerp mondkapjes zijn goedgekeurd voor gebruik in het openbaar, ze zijn dus geschikt om te gebruiken in het openbaar vervoer en komen niet uit de voorraad voor die bestemd zijn voor de ziekenhuizen.
Wilt u de hoogste kwaliteit masker? Kies dan voor onze 5 laags mondkapjes met filter. Deze maskers geven maar liefst 95% bescherming en zijn door TNO gekeurd als 'zeer goed'. Ze bezitten over de hoogste kwaliteit luchtdeeltjes filter en hebben een ingestikte neusbeugel voor de beste pasvorm. Bij mondkapjes.nl kunt u beste kwaliteit mondkap kopen!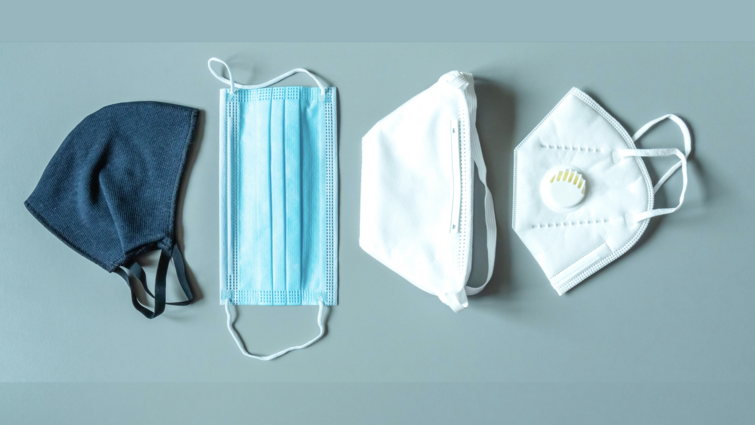 Wasbare mondkapjes
Wanneer u liever een masker vaker wilt gebruiken, raden onze  wasbare mondmaskers aan. Onze herbruikbare mondkapjes zijn gemaakt van 2 laags katoen en zijn zeer comfortabel. De maskers zijn zacht en gemaakt van hypoallergeen materiaal. Ze irriteren het gezicht dus niet. 
Een bijkomend voordeel van onze stoffen mondkapjes is dat ze te verkrijgen zijn in verschillende kleuren en prints. Onze wasbare mondkapjes zijn one-size-fits-most en zijn passend op de meeste gezichtscontouren. Voorkom meer afval en maak gebruik van onze kwalitatieve modieuze stoffen mondmaskers. 
Mondkapjes voor kinderen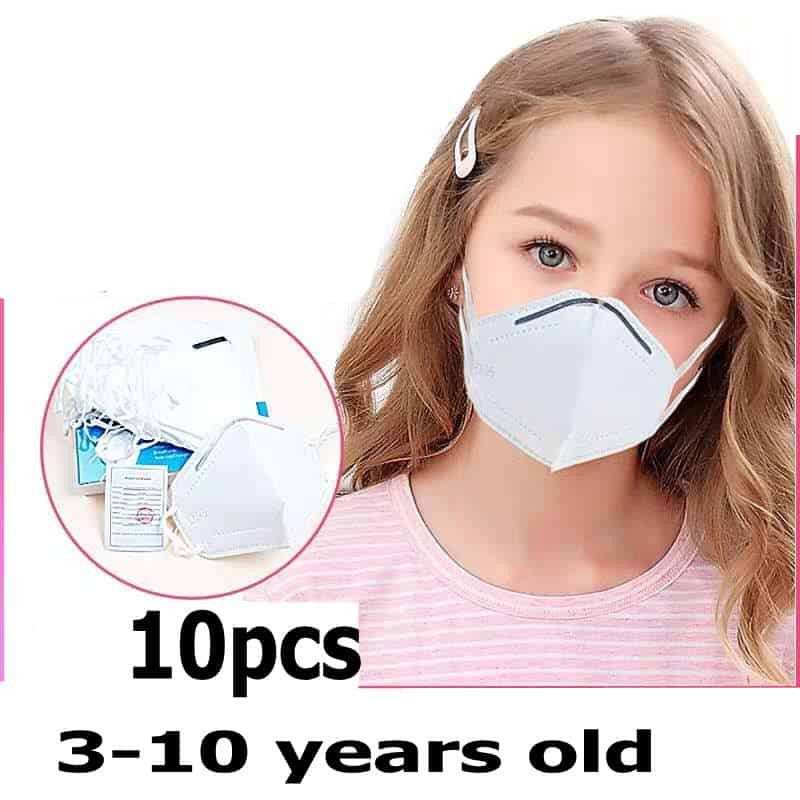 Wij bieden ook beschermende mondkapjes aan in een kleine maat. Deze zijn geschikt voor kinderen tussen de 3 en
10 jaar oud of mensen met een klein gezicht. Om veiligheidsredenen mogen kinderen onder de 3 jaar geen mondmasker dragen. Onze kinder mondmaskers hebben een 3D pasvorm en hebben 4 lagen bescherming. Onze kinder mondkapjes zijn van de hoogste kwaliteit.


Comfort Clips voor mondkapjes
Krijgt u last van uw oren van het elastiek van mondmaskers? Gebruik dan onze Comfort Clips die u kunt bevestigen aan het elastiek van het mondkapje. Op deze manier hoeft u het elastiek niet meer achter uw oren te dragen en kunnen deze niet meer irriteren. Door gebruik te maken van onze Comfort Clips kunt u het mondkapje ook goed passend maken en zit het mondkapje mooi stevig op uw hoofd. 
Onze Comfort Clips zijn 3D geprint en gemaakt van nylon. Met deze clips kunt u het mondkapje ook om uw nek laten zitten als u uw mondkapje even af moet zetten. Er zit een  sluiting aan de Comfort Clip, waarmee u het clipje makkelijk kunt ontgrendelen.
Gezichtsbeschermers
Wanneer u het dragen van een mondkapje niet fijn vind, dan kunt u er ook voor kiezen om onze Face Shields te gebruiken. Door het dragen van een Face Shield kunt u besmetting via ogen of het gelaat voorkomen. Ook voor brildragers zijn onze Face Shields een goede uitkomst. U heeft namelijk dan geen last meer van een beslagen bril. 
Onze Face Shields zijn licht en comfortabel om te dragen en voldoen aan alle certificering. Bijkomend voordeel is dat ze geheel duurzaam zijn. Onze duurzame Face Shield kan langdurig gebruikt worden want hij is uitwasbaar. besteld u 50 of meer van onze Face Shields? Dan kunnen we ook uw bedrijfslogo erop zetten.
Desinfectiehandgel 
Moet u uw mondkapje vervangen, maar is er geen wasbak in de buurt om uw handen te wassen? Desinfecteer dan uw handen met onze desinfectie handgel. In onze desinfectie handgel zit maar liefst 78,9% alcohol. Dit hoge aantal is genoeg om het grootste gedeelte van de bacteriën op uw handen te verwijderen, waardoor u veilig van mondkapje kunt verwisselen. Altijd handig om op voorraad te hebben of om te verspreiden over bijvoorbeeld verschillende tassen voor als u onderweg bent.
Infrarood thermometers
Bij ons kunt u ook terecht voor infrarood thermometers. Deze kunt u gebruiken om uw temperatuur op te meten en bij te houden. Met onze thermometers kunt u contactloos en pijnloos razendsnel uw temperatuur opmeten. 
Het enige wat u hoeft te doen is de thermometer binnen 3 cm van uw voorhoofd te houden en op de temperatuurknop drukken. Binnen 1 seconde weet u uw temperatuur. Onze infrarood thermometers zijn naast razendsnel en makkelijk ook nog eens hygiënisch in gebruik.
Hoe mondkapje gebruiken?
U draagt een mondkapje op de juiste manier wanneer het mondkapje uw mond, neus en kin bedekt. Was voor en na het opzetten van het wegwerp mondkapje 20 seconden uw handen met water en zeep of gebruik onze desinfecterende gel. Let erop dat u bij het opzetten alleen het elastiek aanraakt en tijdens het dragen ook het mondmasker niet aanraakt. 
Wegwerp mondkapjes zijn voor eenmalig gebruik en kunt u na gebruik weggooien in het huisvuil. Na gebruik van katoenen mondkapjes kunt u deze wassen op 60°C op een volledig wasprogramma. Gebruik alleen wasmiddel en geen wasverzachter. Het is mogelijk onze mondkapjes te strijken op 180°C. Bewaar de wasbare mondkapjes vervolgens ergens afgesloten en apart van elkaar in bijvoorbeeld een afgesloten bakje of zakje.
Groothandel mondkapjes
Heeft u vragen over onze mondkapjes, mondmaskers bestellen of andere producten? Neem contact met ons op! Wij beantwoorden dan zo snel mogelijk uw vragen. Voor medisch gecertificeerde mondkapjes  of bestellingen groter dan 10.000 stuks kunt u ook contact met ons opnemen. Wij hebben een eigen productieplek waardoor wij zeer scherp en betrouwbaar kunnen leveren voor onder andere de zorg.
Resellers gezocht!
Heeft u een winkel of bedrijf en wilt u graag mondkapjes verkopen? Onze mondkapjes zijn van hoogwaardige kwaliteit en lokaal getest door onder andere de Nederlandse Organisatie voor toegepast-natuurwetenschappelijk (TNO). Wilt u graag onze mondkapjes verkopen? Registreert u dan bij ons met een account en stuur uw bedrijfsgegevens per mail naar [email protected]. Wij nemen dan zo snel mogelijk contact met u op.
De hoogwaardige mondkapjes van Mondkapjes.nl zijn getest door TNO